As we all know, thick and long eyelashes have always been a symbol of female beauty. From the days of Ancient Egypt to the modern days, women have always looked for the most effective means of making their eyelashes as appealing and attractive as possible. These days, thanks to a large number of breakthroughs in the cosmetic industry, every woman can fulfill her dream of getting those sparkling, luscious eyes at any time.
Simply put, an eyelash extension is what a woman adds to her existing lashes. The procedure of adding these extensions is quick, simple, and completely pain-free. The treatments offered by reputable cosmetic clinics usually involve organic and lightweight extensions, which are very comfortable and highly inconspicuous.
Achieving The Desired Look
Eyelash extensions bring about some benefits, most of which are purely cosmetic. If you need something that will make your lashes thick and long, while still preserving that natural feel, eyelash extensions are the perfect option. With them, your eyes will appear larger, more open, and fuller, which will make your entire look much more appealing. This is especially beneficial to those that have drooping eyelids, as eyelash extensions will make them look reinvigorated and fresh.
A Wide Array Of Options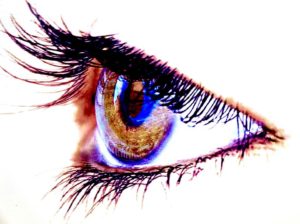 These days, you can easily come across a wide range of eyelash extensions, all with their distinct sets of advantages and disadvantages. They usually differ in terms of how long it takes to put them, and for how long they can be used. Also, the type of eyelash extensions you opt for will also depend on how quickly your eyelashes grow. Usually, it takes around two months for eyelashes to fully grow, with a number of them that shed every day. Therefore, an extension should last for at least a month, before being replaced.
Before The Procedure
Before you add eyelash extensions, you need to make sure that your natural eyelashes are perfectly clean. By that, we mean no oil dirt or makeup residue that might interfere with the glue. Once the procedure is finished, make sure to avoid washing your face for at least 3-4 hours, so as not to damage the adhesive. Most cosmetic experts will also recommend you to avoid beaches, saunas, pools, or lakes for at least a few days after the procedure. Additionally, you should also avoid eyelash curlers, to keep your eyelashes from splitting. Last, but not least, if you need to wear mascara, make sure it is water-based.
Ensuring Quality
If you want nothing but the best, don't hesitate to use high-quality products and visit reputable, professional cosmetic clinics such as the ones found in Alameda eyelash extensions. This way, you will avoid potential risks and ensure the best look. Once finished with the procedure, you can check its quality with a small trick. To do it, take a toothpick and use it to comb through your eyelashes. If the toothpick gets stuck constantly, it means the lashes are glued together, which can easily cause them to fall off permanently. On the other hand, if the eyelashes are properly separated, it means the procedure was performed effectively and that you have nothing to worry about.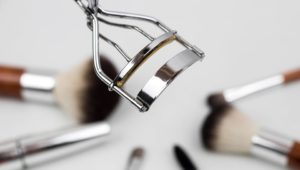 However, if you do visit a shady clinic and end up with sub-par eyelash extensions, make sure to visit a professional cosmetic clinic to have them separated or replaced as soon as possible. This way, you will prevent any further damage and get the eyelashes you have always dreamed about.