Fashion is a huge industry, and there is a multitude of jobs available. You can find a job that suits your talents and passion. Moreover, fashion is not about all the people who get the most attention. There are multiple ways to express yourself in the industry. Here are some exciting, fashionable choices in some careers in fashion.
Exciting Careers in Fashion
Fashion Designer
Nowadays, it seems everyone can be a fashion designer. In case you are lucky to make on a show that can bring light to your talent, then that is superb! Fashion designing is not only drawing sketches; but it also extends to making huge plans for fashion shows, being your PR person, and picking your models, to name a few. Most of the work is credited at the front lines.
Fashion Photographer
A fashion photographer has it all. A mastery of lighting, a debonair at getting the right shot, and an eye for angles. There is more to just snapping pics. Time is the vital thing in fashion, so micromanaging aspects of makeup, hair and vision is part of what a photographer gets to do.
Fashion Stylist
A fashion stylist selects clothing for published editorial features, television or print advertising campaigns, concert performances, models, music videos, and public appearances made by celebrities. The fashion stylists are often part of a larger creative team assembled by the client, collaborating with the director, photographer, designer, makeup artist, and a hair stylist to put together a particular theme or look for the specific project.
Fashion Buyer
Buying is yet another route. A fashion buyer requires some years of experience as a buyer's assistant. Make sure you find a niche you love most and learning everything about it. As a buyer, you're a link between customers and the manufacturers. In case you love the idea of running your job as a business, then a fashion buyer is your career of choice.
Fashion Advertiser
If you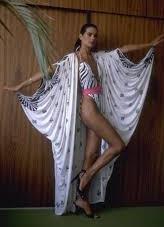 have an artsy and creative mind? Advertising might be the right career for you. With this age of quick media consumption, advertising is the juggernaut that never ceases. You can work at a corporate level or retail level. There are many fashion institutions that over advertisement degree and carefully chosen internships that set you on the right path.
Fashion Journalist
Love to write and love fashion? Then this is your career of choice. Magazines are increasing their online presence at a high rate and hiring bloggers to report the up-to-the-minute news. You can also write for PR firms, trade publications, or commerce sites. If you are a good writer, consider a journalism program.