Breast implants are used to make breasts bigger or fuller. They can either be made of silicon or saline gel depending on the feel you want to achieve. An increasing number of women are choosing to get implants for both physical and emotional reasons. Here are some of the advantages of breast implants.
Advantages
Enhanced Femininity
Breast implants make a woman feel feminine. This is particularly the case for women who have very small breasts. A woman's breasts are an essential part of her identity. Fuller breasts can give you a more womanly look. The implants are available in a variety of sizes to suit different women's preferences. They allow women with small breasts to get the look they desire.
Improved Self-Esteem and Confidence
Getting a breast augmentation can have a positive impact on a woman's self-esteem and confidence. The implants can enhance your appearance, allowing you to feel better about yourself. This can change different aspects of your life because you gain confidence to work towards your goals. Asymmetrical or small breasts can make a woman feel less adequate, and this can affect her confidence. Implants can also make a woman feel sexier, improving her sexual relationships. Sagging breasts can make women feel insecure during intimate moments.
Better Fitting Outfits
A woman's clothes can fit better after they get breast implants. A fuller bust tends to look better in figure-hugging and low-cut outfits compared to a smaller one. The implants can make it easier and more fun to shop and get dressed.
Reverse Body Changes
Implants can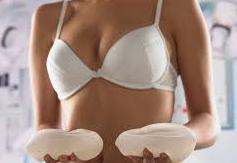 reverse some of the changes women undergo in their lifetime. A woman's body goes through various changes following pregnancy and breastfeeding. Most of the changes occur in the breasts. Sagging breasts are a common concern among women who have had children. Implants can make your breasts perky even after you have had a few children. They can also come in handy after significant weight loss.
Underdeveloped and asymmetrical breasts can be frustrating for a woman, but this does not have to be the case. Breast implants can be used to enhance both shape and size. Visit a qualified breast augmentation professional for a consultation to determine the best implants for your situation. The advantages of breast implants vary depending on your objective, but they have a positive effect on every woman.